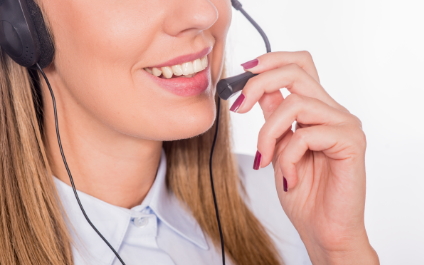 Unlike a live operator, which may step away from their desk or be on another call, a Voice Over IP (VoIP) auto attendant is a virtual receptionist that never misses a call. With the ability to customize your virtual answering service to route calls to the correct department, extension, or voicemail (even outside of office hours) you'll never miss a customer service call or sales opportunity. Read on to learn the benefits of an auto attendant.
Never miss a call. You often only get one shot at connecting with an inbound caller—and according to Voice Response, Inc., about 34% of callers who hang up won't call back, ever. Auto attendants help avoid missed calls by picking up even when no employees are available to answer or during off-hours.
Always reach the right person. You don't have to worry about transferring the call to the wrong person or shuffling around for an phone extension list. With an auto attendant, updating the directly is easy and the call is always transferred to the correct person.
Appear more professional. Like it or not, appearances count – even in business. An auto attendant gives your organization an air of legitimacy and professionalism. When the first interaction with a potential customer is an inbound call, the auto attendant can start the relationship off on the right foot.
Provide a consistent experience. It's not always possible for the same person to answer the phone. And even with a dedicated receptionist, the call could still go to voice mail. Or it may not be answered with the same greeting and friendly tone. An auto attendant provides a consistent experience for callers, every single time.
Save money. Auto attendants can help save your business money by not having to hire a receptionist or call center. Or you don't have to worry about pulling someone away from their actual work to answer the phones, which leads to a lack of productivity.
Personalize your greeting. Auto attendants allow you to customize the greeting, menu options, and other message content to suit the situation and context.
How Do I Get an Auto Attendant for My Business?
The best way to get an auto attendant set up for your business is with a VoIP phone system. These phone systems operate over the internet rather than traditional phone lines, which makes it easy to implement an auto attendant and its advanced features without any major expenses or fuss.
Contact Tech Rage IT and learn how VoIP phone systems can help your business.